SO.
« previous entry | next entry »
Oct. 19th, 2009 | 07:30 pm
Feelin': cold
Jammin' to: Golden Time Lover by Sukima Switch

CHANGESCHANGES,
CHANGESEVERYWHERE.
FIRST OF ALL:
I sorta don't feel like doing Juvia any more (... >.>) and have instead decided to do
VIRGO
instead.
So since I can't figure out any other charas that have light blue shaggy-ish hair, I'll probably just sell the wig I have.
AND THEN I REMEMBERED,
ZIP,
YOU WANTED TO DO FAIRY TAIL!JUVIA TOO RIGHT?!??? IF YOU'RE STILL GONNA DO HER, I'LL SELL YOU MY WIG FOR, LIKE, 30$.
It's a Scruffy-L in Light Blue from Cosworx (which is the exact same one
this
cosplayer is wearing). It's been washed and only worn for, like, 10 mins just to try it on. Never actually worn at all. Let me knowwwww...
Oh and if anyone else wants it too let me know. :D
When nice fabrics that comes in many different colors goes on sale, I just had to bite and thus I'm now working on another cosplay.
The outfit itself should be fairly easy.
Except for the wig.
It's intimidating... since I've barely actually styled a wig before...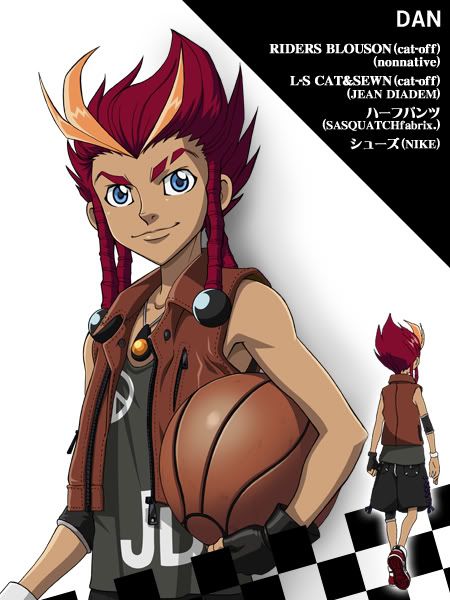 Fun-key. 8P (Not doing this outfit btw, doing his default one. Though this one is quite cool too...)
And I would like to work on it asap, except, I WANT DISCOUNTS. 8|
OH, and btw, don't order thread on just picture comparison alone. Especially if it has the word NEON in it... 8|
I got my Uni boots last week. I was afraid it wasn't gonna fit, but it actually fits pretty nicely. Comfortable and easy to walk in. Then again, that also might be because I put insoles in as soon as I got them out of the box...
The only thing about them is that they are lace up boot that also have a zipper which I'm guessing is to save time of having to re-lace them every time you wear them. EXCEPT the things to hold the laces on the leg part are hook things instead of holes to put the laces through, so when you go to unzip and take the boots off, all the laces come off... :(
Not cool Funtasma, not cool.
Hmmm what else...
Sawako from Kimi ni Todoke is just begging for me to cosplay her. I got a wig I could use (which reminds me, you still have it right Karen? And my Maka coat too. Don't think I need it anytime soon, but just makin' sure. :D) just need to figure out what outfit to do. Uniform? Some other outfit she wears? An artwork outfit? Hmmmm...
I've been playing Zelda: Oracle of Seasons and Ages again cause I got a sudden OMG NOSTALGIAAAAAAA after reading the manga...
I got the Moyashimon manga here and after reading it it made me want to watch the anime again, which I did, which then made me want to cosplay Okama!Kei again... :x
Comments {6}